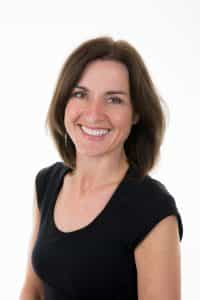 Imogen Bennett
Owner, Surrey Pilates
Imogen created Surrey Pilates in 2004. During that time she has continued to build on her knowledge through formal education and learning from the vast experience of teaching clients. Today Imogen provides a safe classes in a friendly, welcoming environment for 'normal' people of differencing strength and ability.  For more information about Imogen please click here.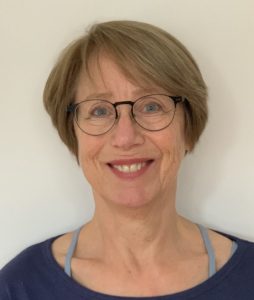 Donna Evans
Pilates Instructor
Donna's boundless enthusiasm for Pilates began with her spending many years as a client. This finally led her to train as a Pilates teacher. In 2015, she qualified with YBFit as a Matwork Instructor and later specialised in Pilates Matwork and Pre- and Post-natal Exercise Programmes. In 2018, Donna joined the Surrey Pilates team. She has become an invaluable member of the team and her clients love her.
Donna is firmly committed to helping her clients develop their body awareness, alignment, stability and strength through regular Pilates sessions. Her classes are varied and tailored to her clients, with a strong focus on breathing and the quality of their movements to allow the release of tensions. Her calm welcoming approach offers a sanctuary from the hustle and bustle of the day. Donna's goal is simple - to help you to move more easily and efficiently in your daily life.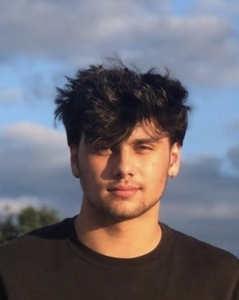 Sam
IT Services
Sam became part of the Surrey Pilates team in 2016. It all began in Caffé Nero in 2016, whilst Imogen was telling her friend Roz how she struggled with IT. Roz said "You need my Sam!" and Imogen said ''I do!'' Sam is Roz's son, and he was 14 years old.
"At the very beginning, Sam taught me how to get the most out of my iphone and my computer. He turned out to be a brilliant teacher and he has been working with me ever since. In 2017 we worked closely together to redesign the Surrey Pilates website. There are always changes to be made and Sam always comes up with creative, bespoke solutions. I honestly don't know how I would have coped without him after the lockdown in March 20. Sam taught me how to put videos on my website, he designed and implemented online booking systems and was always helping at short notice. The list is endless. I am constantly amazed how much Sam knows and how quickly he finds out what he doesn't know. I think he is my saviour!" Imogen