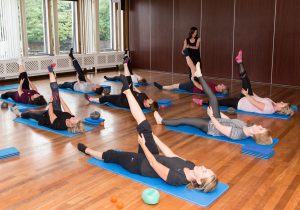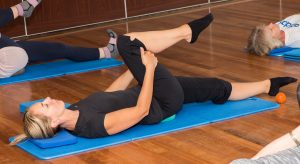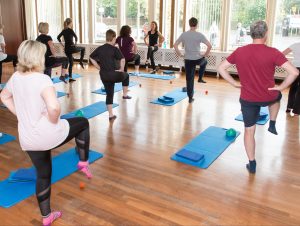 Class Content
All classes will focus on body alignment, breathing and technique. Improvers and Intermediate classes will incorporate mobility and stability exercises for the spine and major joints. Small equipment may be used such as power rings, over balls, spikey balls, bands and foam rollers. Every class is well planned and modifications will be offered when appropriate.
Screening forms must be completed before signing up for a course.  See under 'How to Book' for more information and to download a form.
Beginners Courses
Beginner courses are run intermittently according to demand. These courses are for absolute beginners, you do not need to have any previous Pilates Experience. The pace will be slow, exercises will be introduced gradually and repeated to facilitate learning. You will be taught the basic repertoire of exercises including exercises for mobility, lengthening and stability. 
Improvers
Suitable for those who have attended a Beginners course, for improvers and more experienced practitioners.  The pace is controlled for learning purposes, the exercises are simpler rather than complex and demonstrations are offered for all exercises.  The level of experience will vary in this class and exercise options will be given allowing for different experience and abilities. Some clients choose to stay at this level. It is not always appropriate to join the Intermediate level.
Intermediate
Suitable for experienced Pilates practitioners.  The pace is faster, a good knowledge of the exercises and more stamina is required.  A rough guide would be to have approximately 1 year (or 3 terms of Pilates experience) before joining the class. Please note that the level is not based on your fitness level, it is based on your ability and Pilates experience.